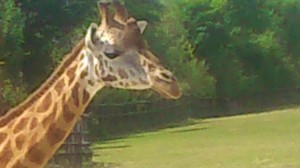 Jan 1 2015 – Preparing the recording. Each artistic project (such as preparing a concert or a recording) always has one specific musical entity into which all the difficulties of the project are condensed. It doesn't matter whether the program is easy or problematic: I always find a work, a passage, or a single bar that demands special attention. I'm supposed to be appropriately nervous about this specific moment – it doesn't matter whether the moment is objectively difficult (i.e., have I been able to play something much more difficult before?).It's enough if the moment is the most difficult in the work in hand. As the most difficult moment of a concert or a recording approaches, the excitement grows due to its high score on the difficulty scale. It seems to be impossible to break this pattern. Even if my only job on stage is to play the C major scale slowly, I probably would pick a single tone to be nervous about beforehand. It might be the note B, since I would play it with the fourth finger – the "weak" finger. The performance is always a performance, and I have internalized an attitude of taking nothing for granted: no musical entity is so easy to play that something can't go wrong. Maybe the most difficult thing is to play something very simple, since stage fright may then ruin a relatively large part of the performed material. Performing a two-minute Mozart Minuet to a professional audience might feel really demanding if that's the only thing to be performed.
I remember a story about a percussionist. The only thing the percussionist had to play in concert was a single forte accent on the cymbals. As the moment came nearer, something went wrong with the timing. The musician was late, and of course he didn't want to play the accent at the wrong place. The only thing he could do was to shake the cymbals as if there would be a continuation of the sound, even though there was no sound at all.
I'm preparing volumes 4 and 5 of the total production of Karol Szymanowski's (1882–1937) solo piano output. I'm almost at the end of the project, since the fifth is the last of the series. This spring (2015) I've worked especially with the Twelve Studies, Op. 33, and the Four Polish Dances for the fourth album and warmed up the Sonata No. 1, Op. 8, for the fifth album. The Studies and the Dances are new works for me, and among them we find the winner of the difficulty competition: the Study Op. 33, No 1. My relationship with this study is intense and passionate. The study has control over me, not vice versa. Yesterday, in playing the whole program in my studio – first the Dances, then the rest of the works – I completely lost control of my left hand with this one piece. After playing the first study badly, I had to play the eleven other studies, as well as a Romantic Waltz, which I'm working on and which I'll squeeze on the fourth album; it needs to be practiced during May. After playing the whole program, I – feeling completely exhausted – thought about the Study, which from now on I'll call Stanley. Stanley won again. First, Stanley has a very discouraging influence on me. Heavy thoughts in my mind: studies in general are difficult; I've never been or will ever be able to play any studies; who do I think I am trying to play these and so on. After a few minutes of sighing, I start to think in a more fruitful way: What went wrong with Stanley today? What took the control away from my left hand? The core of my discouraging feeling seems to be: I don't want to rethink something I have thought about and resolved so many times already. It's not about a task that is too difficult, but about tiredness, an unwillingness to solve technical problems once again. I blame Stanley for my discouragement. I've known Stanley for some time now, but despite a few moments of kindness, he's not too trustworthy. Stanley is an alien, a bit of an arrogant companion I have to tolerate and to whom I can't show my frustration. I always have to treat him constructively, understandingly, and analytically, even though I have wanted to get rid of him for good. How many times do I have to swallow his arrogance?
In Tiina Karakorpi's thesis for her licentiate degree, entitled Sounding Spheres. The Emancipatory Interest in a Pianist's Work, she describes her own playing:
I rediscover fingers, glued to the keys, in the general rehearsal of my fourth doctoral concert. When I connect the tones, they become one. A dense legato playing takes place simultaneously in my mind and in my body. The fingers know the music and control my playing. They are glued to the music, they won't let go. (Karakorpi 2014, 25, translation by A.V.)[1]
Karakorpi writes that she "rediscovers": another pianist seeks, loses, and rediscovers. Losing every now and then is part of the business. Karakorpi's text comforts me. When I think of Stanley in a purely professional way, it is easier to accept the fact that building a steady relationship requires time and patience.
Today's practicing is over, but I still think of Stanley. Suddenly I realize what probably went wrong. I'm not at the piano anymore, but I can't wait to get there again. The idea of "fingers-glued-to-the-keys" has inspired my practicing ever since I first read Karakorpi's text. I think of my left hand, and I know that the next time I practice, Stanley is going to be more approachable. I'm one step closer to the recording.
When Stanley is in a good mood, I feel like showing up with him. I'm extremely proud that he's my friend.
********
Sources:
Karakorpi, T. 2014. Sounding Spheres. The Emancipatory Interest in a Pianist's Work. Licentiate's thesis. Helsinki: Sibelius Academy.
[1] Löydän liimasormet neljännen jatkotutkintokonserttini kenraaliharjoituksessa. Kun sidon äänet, ne tuntuvat liukuvan rajattomasti toisiinsa. Tiivis legatosoitto tapahtuu mielessäni ja kehossani samanaikaisesti. Sormet tietävät musiikin ja ikään kuin ohjaavat soittoani. Ne ovat liimautuneet soittamaani musiikkiin eivätkä päästä irti. (Karakorpi 2014, 25.)