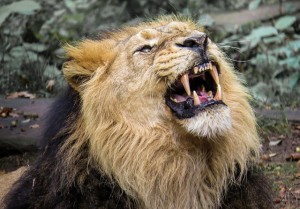 In my blog writing Double Life I – On the Relationship with the Audience I describe the philosophy of my program Open Artist & Dear Audience: to criticize the romantic image of an artist and create new understanding on the artisthood. Whereas many practices in art music genre (Werktreue = fidelity towards the work, an etiquette of distance between artists and audience, underlining the artists' mysticism in the media) come from the 19th century, it is necessary to ask whether these practices are still valid in the 21st century. The connotation that has always bothered me the most is the idea of a mystic, bohemian artist, who is a difficult, socially constrained and somewhat unrealistic character. The musicians I know are normal human beings and I'd also like to think myself to be normal as well. However, many of my projects have shown that the idea of "artist equals difficult" sticks hard. See the comment from Play and Interplay, a workshop (2011) where artists and a group of listeners met each other to discuss:
I was surprised to realize that art musicians are not arrogant!
As I wrote in my aforementioned blog writing, ideas and actions don't always meet – not even though I would love to be a living manifestation of my research results. As a researcher I may criticize some specific part of the art music tradition, but as a performing pianist I cherish it without any hesitation. Research & educational development on one hand and working as a performing artist on the other hand are full of open questions without a direct causal connection: the positive results I discover in the area of audience education don't necessary fit into my own artistic work. This is logical: I have grown within the art music tradition since I was five years old: it would be absurd to assume any changes to happen quickly. To prevent the contradiction from expanding too much, I try to make the double life observable. As a performing pianist I reflect all the research results in my own artistic life, little by little. I'm not forcing myself to change. This way the double life is usually bearable. Nevertheless, the following diary excerpt[1], written two years ago while preparing my third Szymanowski album, brings out the notions I find hard to accept.
(May 16 2013) I find a Rondo journal in the mailbox. It is about art music, but it's a popular one, not with a serious, ultimate professional status. It is very shiny and tempting enough to make me open it once again. My stomach hurts. I literally feel pain as I look at the pages, since I don't really read to learn anything, but I pick up some names and faces. If I read the articles more carefully, I would maybe lose the pain. I would concentrate on a specific topic and not on this blurry, unclear feeling that bothers me once a month the Rondo journal reaches my mailbox.
Nothing really new in this particular volume, but there's something that makes me feel like an outsider. Maybe it's the way the art music world is described to the audience, with these beautiful pictures and all. Or maybe the magazine is all about success and I don't feel successful at the moment.
I'm preparing a recording. I'm supposed to play a set of Szymanowski's piano works, which I truly adore. Some pieces for the next album (vol 3) are new, some of them I've already played. I never get bored with Szymanowski. Never. Audience might, but not me. But the recording project is hard. I started to prepare early enough, but somehow I'm short of hours. I'm tired and I hate it. My kids are the victims of my artistic ambitions – translation: I yell at them when I'm stressed or if I don't sleep enough. I practice at home a lot, usually when the kids are at school and in the day care, but sometimes they are around when mom is practicing. I know that all parents get tired, but somehow, in my mind, an artist who yells to kids is somehow more loathsome than a yelling nurse or a carpenter. There is the ego of an artist ruining the happy childhood, what could be more terrifying? I need space and room to work, especially when there's a big project coming but I wouldn't like to say it out loud.
But didn't I decide that the romantic artist stuff is old news, it's not today's culture and we don't need it anymore? I got angry with a certain musician who in his biography explained that it is impossible to first shine on the stage and then after the concert to be "normal" again. His friends gave statements that he sure is a difficult person as a human being but when he plays, all his mistakes (as a human being) are forgiven. I threw the first stone and declared that this terrible man represented the romantic image of a problematic genius, being a bad example to all artists. We have no right to be unbearable.
I'm unbearable. I can't leave my work at five o'clock to concentrate fully on my two beautiful girls. I would like to suffer in my misery of false notes without paying any attention to the kids.
[1] The text was originally a part of my lecture in Tahto doctoral program in May 2013.